The Flag Inn - formerly The Union Flag
---
The Flag Inn was formerly known as the 'Union Flag Inn'. A public house has been on the site since the late 18th century. This hostlery, along with the Horse and Groom and the Beehive, would have served Wivenhoe Cross, the more rural agricultural based community at the top of the town which was almost a separate village until the construction of The Avenue in the 1930s.

The early years of the 21st century have seen the pub go through a number of changes, both physically and of the owner/landlord. In late 2018 The Flag closed, again, and it remains to be seen if we have now lost another of the historic watering holes of Wivenhoe or if a new owner/tenant will re-open this pub.

The list of names is from census returns, 1867 PO Directory and 1933 Kelly's Directory. They are therefore the occupants, not necessarily the licensee or owner.




1841: George Philbrick
1851: George Philbrick
1861: Sarah Wenden
1867: Sarah Wenden
1871: Sarah Wenden
1881: Not found
1891: William Goldsmith
1901: William Lawrence
1911: William Cole
1933: Arthur Cottee

---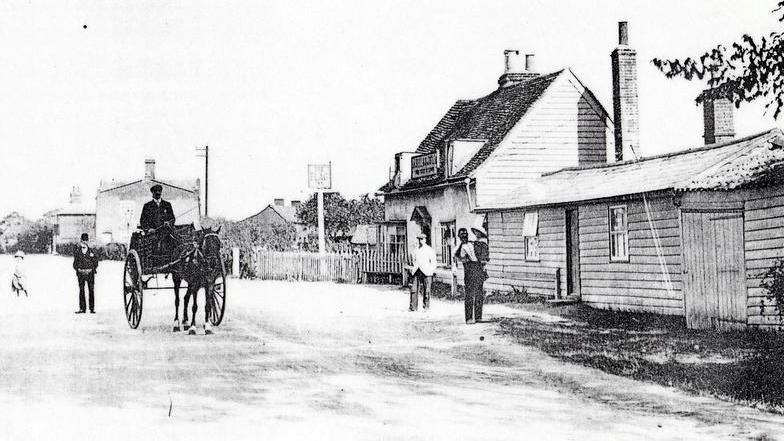 The Union Flag in the late 19th century.
Note the main building with its mis-shapen roof and two dormer windows
- still the same today although the bay window on the ground floor is now a flat window.
Photo: © John Stewart, Wivenhoe History Group
---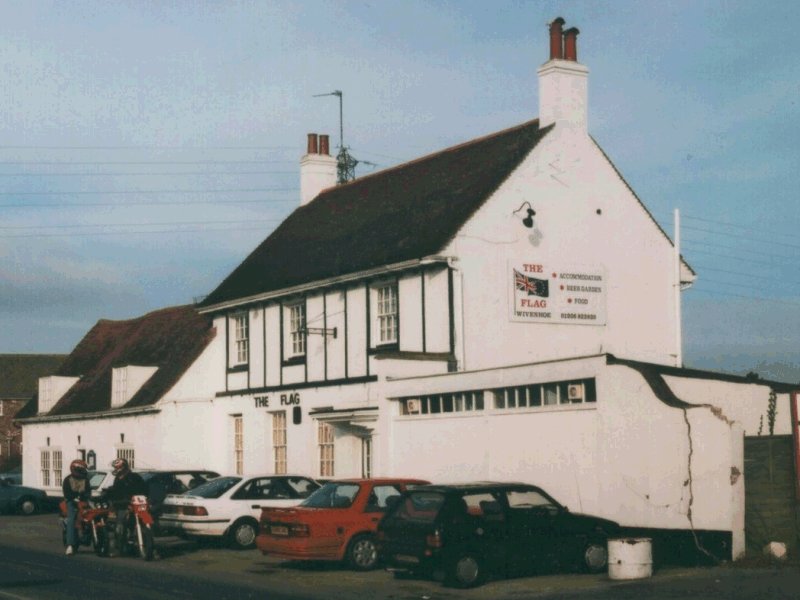 The Flag in about 2005.
A 20th century building replacing the shed and outbuilding to the south. The original building with its mis-shapen roof still standing with central door and two altered windows visible behind the two motor cyclists.
Note the proud display of the EU flag alongside the Union flag on the end gable!
---