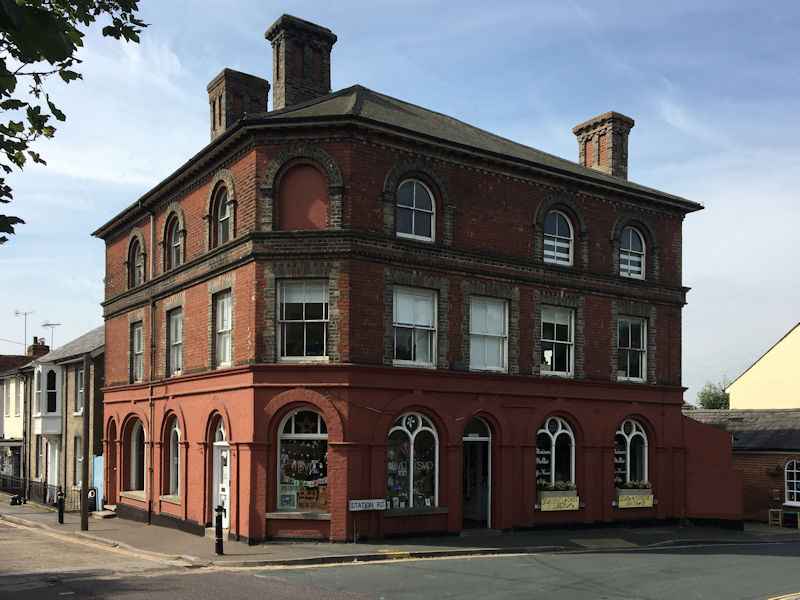 The Grosvenor Hotel today.
Hair dresser at the south end on the High Street, gift shop in the corner unit, cafe on the Station Road side and offices in the upper floors. Note the corner door now blocked and entry now from the former window on the High Street side of the building.
---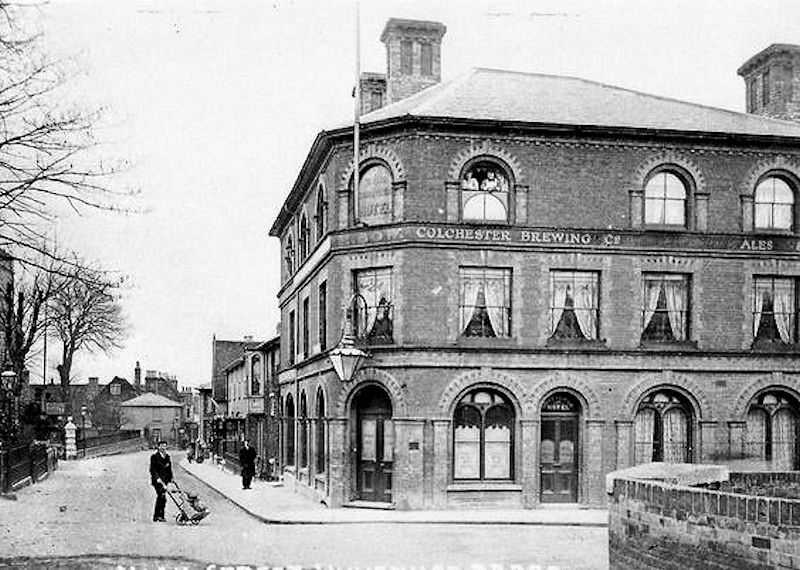 © John Stewart - Wivenhoe Memories Collection
The Grosvenor Hotel around 1900.
The brewery, as Colchester Brewing Co., places this before 1926, the date their pubs were sold to Lacon & Co. of Gt.Yarmouth.
---